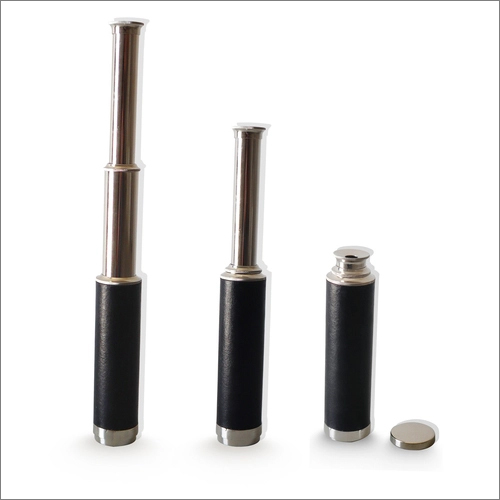 Product Description
Nautical Brass Hand Held Telescope
Size: 12 inch total height.
Material: Brass and Leather.
This telescope is made to store away as small as possible. It's a marvel of hand tooled telescoping brass tubes. Pull out all the way and focus by adjusting the smallest eye-section.We offer a superior quality collection in Nautical Telescopes in lot of ranges.