Antique Finish Brass Tripod Telescope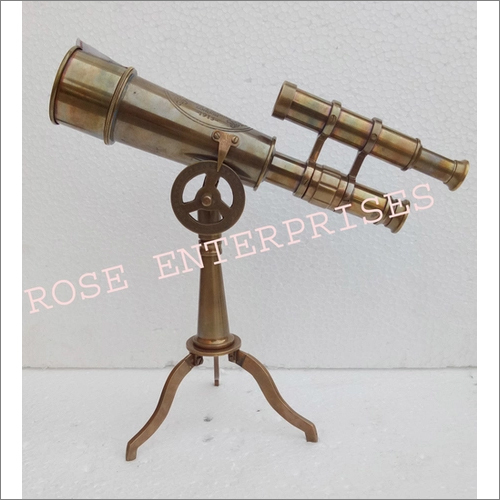 Antique Finish Brass Tripod Telescope
Product Description
Antique Finish Brass Tripod Telescope \ Gifted Telescope \ Collectible Item
Telescope Size: 10" x 5"
Stand Size: 8" x 2"
Material: Brass.
Finishing: Antique finish.
ANTIQUE Elegant look of Telescope adds a ROYAL Class to your Home,Terrace,Balcony.
Wooden Tripod is specially designed to match Home Furniture.
A Stunning floor Telescope, antique finish alongside the legs make this the most Retro Collectible in the market
A NICE GIFT TO PRESENT OR USE AS A GREAT WORKING COLLECTIBLE
AN EXCELLENT NAUTICAL GIFT FOR ANYONE.