Antique Nautical Brass Folding Ship Engine Telegraph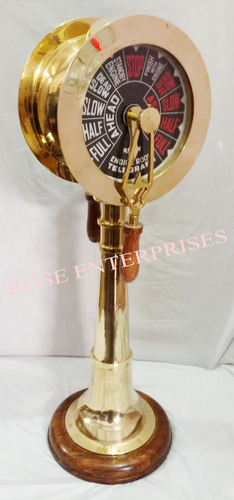 Antique Nautical Brass Folding Ship Engine Telegraph
Product Description
Antique Nautical Brass Folding Ship Engine Telegraph
Dimension: 93 x 31 x 29 cm.
Dial Diameter: 46 x 35 x 25 cm.
Base Size: 31 x 31 x 27 cm.
Material: Brass and Wood.
There are the replica model of ancient engine room telegraph, we have handcrafted this item by using solid brass.
TELEGRAPH SHIP ENGINE ROOM TELEGRAPH. BRASS MARITIME COLLECTION
Made of Brass with Wooden Base.