Search Spot Light Lamp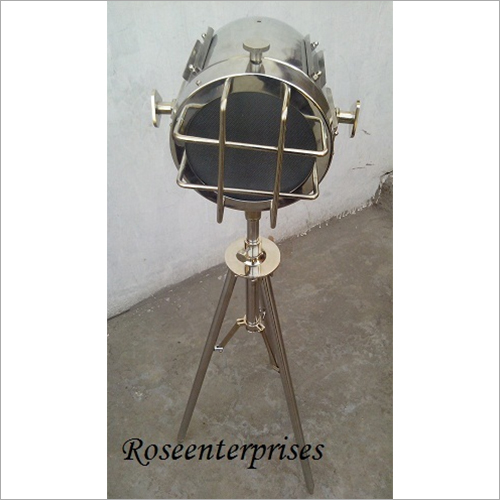 Search Spot Light Lamp
Product Description
Search Spot Light Lamp with stand Nickel finish
Search Spot Light Lamp with stand Nickel finish
This Antique Brass spot Light use for home decoration, event shows and for gift
Purpose. It is attached to a dark wood tripod frame which can be altered in height using the
Nickel screw fitting. Fully rotating head lamp, adjustable grill to direct the light, height
Adjustable tripod legs. Wiring and plug is included in that you just need to put bulb and it Will work. This can be used for both home and commercial use.